Former NATO Secretary General: Russia is more dangerous now than during the days of the USSR
6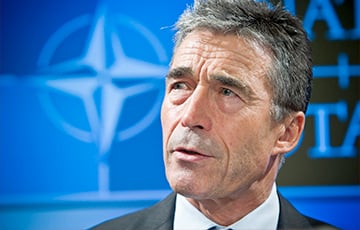 Russia has also bared its teeth in more conventional ways, as frequent reminders of its nuclear arsenal have alarmed the West in ways which even the USSR was reluctant to do so.
Therefore, Russia is more dangerous now than during the days of the USSR.
The former NATO Secretary General, Anders Fogh Rasmussen, believes, Europravda reports referring to Newsweek.
"Even during the Soviet time they were hesitant to talk about nuclear conflict. Now we see an open debate. In that respect the Russia of today is more dangerous than the Soviet Union. The USSR was more predictable than the current leadership", he said.
Rasmussen says Russia is engaging in a "hybrid war" with Europe, seeking to destabilise states from within.
"Russia has adopted this approach and it is a mix of very well-known conventional warfare and more sophisticated propaganda and disinformation campaigns including Russian efforts to influence public opinion through financial links with political parties within Nato", Rasmussen pointed out.
In particular, he referred to Right-wing and the far Left forces in Europe who expressed a clear sympathy for Putin.
Although Rasmussen believes that in the foreseeable future NATO "will remain the cornerstone of European security", he adds that there is need for evolution. He proposes that NATO need to revise the nature of what it considers an act of aggression, to include such hybrid threats.
"The West should obviously not be naive. It is necessary to strengthen methods against hybrid threats. We need more investment in cyber security, better-funded intelligence and more shared knowledge among allies", the former NATO Secretary General stated.
Anders Fogh Rasmussen headed the North Atlantic Treaty Organization from 2009 to 2014.