Russian drone shot down near Mstsislaul?
Belarusian servicemen arrived at the site of the incident 10 hours after a drone had crashed.
Tut.by learnt from an onlooker that the Belarusian army shot down a Russian UAV.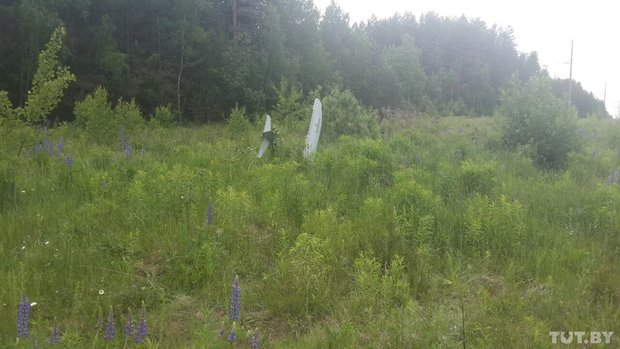 "I visited my friends in the Mstsislaul district of the Mahilou region on May 28. I was riding a bike near the village of Kartyzhy in the evening when I noticed a small plane at a height of about 200 metres," Valiantsin says.
The man stopped to watch the flight. He saw a flash and heard a sound "like during a firework show". The plane flipped over in the air and fell down near a forest.
"I didn't understand what happened. It took me some minutes to get to the crash site. I saw a small plane, three metres long and two metres wide, without a pilot. I understood it was a drone," the man said, adding that he didn't see any identification marks on the aircraft body.
According to the eyewitness, Belarusian servicemen arrived to the site in two military vehicles 10 minutes later.
"They cordoned off the crash site, asked what I had seen and told me to go," Valiantsin says.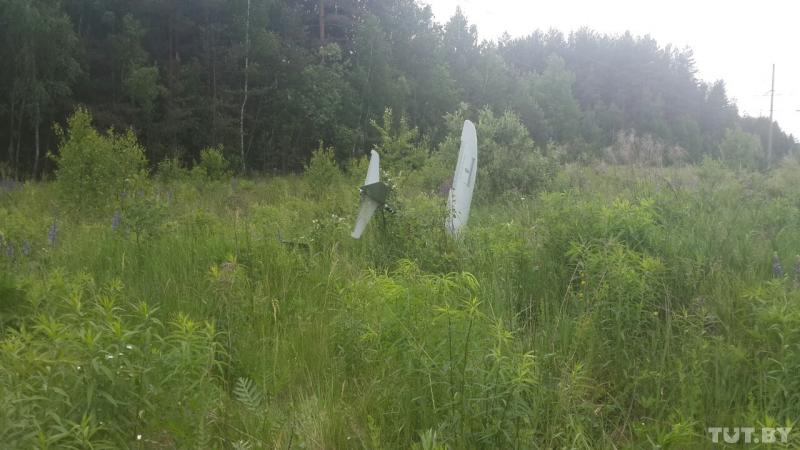 Valiantsin says the aircraft resembles a Ptero-G0 drone from the Russian Ptero-SM unmanned aircraft system.
According to the manufacturer's website, the UAV is designed for overview, reconnaissance and perspective aerial surveys, aerial surveys of areal and linear objects, surveys of electronic equipment, including the detection of jamming sources and antenna patterns.
According to official reports of the Ministry of Defence of Belarus, the Belarusian army does not have these systems. However, they are widely used in the Russian army. Ptero SM drones are also used by the Russian rescue services, police, etc.
The Belarusian Ministry of Defence has not commented on the incident yet.