Uladzimir Niakliaeu: Russia wants to turn Belarus into military base
8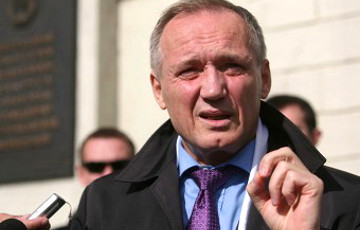 Uladzimir Niakliaeu, a former candidate in the 2010 presidential elections in Belarus, proposed to hold a rally For Free Neutral Belarus.
"The latest actions by the Russian Federation show more and more evidently that Russia is going to turn Belarus not just in its colony, which it is about to do due to the current policy of the Belarusian regime, but also in its military base. It violates the constitution of the Republic of Belarus, which says that Belarus is a neutral state. It poses a real threat to the country's independence and the future of Belarusians," says the statement of the initiative group and the organising committee of the movement that was adopted on September 13, BelaPAN reports.
"Our land and people have had enough wars, losses and blood. It was the life of our grandparents and parents, and we cannot allow it to be repeated for our children," the statement reads. "All attempts to set up foreign military bases in Belarus and create a lodgement for a war must be regarded as acts of aggression against the Republic of Belarus. We will use every means to resist it."
The organising committee of Niakliaeu's movement calls on "all political, opposition and non-opposition organisations, the democratic community and all those caring about the future of the country" to unite and hold the rally For Free Neutral Belarus.