Belarusian Designer Created Embroidered T-Shirt For Programmers
20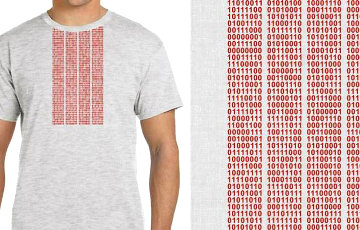 Designer Uladzimir Tsesler joined the fashion for embroidered T-shirts.
Designer Uladzimir Tsesler has posted his version of an embroidered T-shirt on his Facebook page.
The artist, known for his unconventional view of common things, dedicated his new work to the 10th anniversary of the High Technology Park. As a result, Tsesler's embroidered T-shirt has got a programmer binary code.