Lukashenka: Criminak Case Should Be Initiated Against Dankvert
18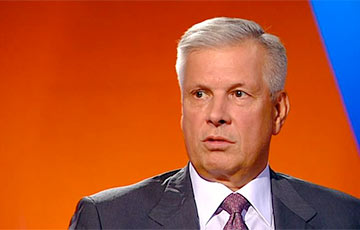 The dictator suggested that the head of Rosselkhoznadzor should milk a cow.
As Charter97.org reports, Lukashenka said this during the press-conference "Bolshoi Razgovor" (Big Talk").
Talking about the issue of ban on imports of Belarusian food products to Russia, Lukashenka demanded to initiate a criminal case against the head of the Russian Rosselkhoznadzor Sergey Danvert – "as it was done against Baumgertner once."
"There's no good rejecting our goods as defective. Go and try to milk a cow," – the dictator said.
We remind, that on December 6, the head of Rosselkhoznadzor Sergey Dankvert accused the Belarusian authorities of smuggling banned products in the Russian Federation, as well as of supplying meat and dairy products of low quality to Russia.
In response, Lukashenka said that "such figures as Danvert, can despise and spoil everything".
"Here, even if everything is good, such figures as Dankvert and others will despise, defame and spoil everything, as it happened recently. It appears that a piece of meat from Belarus, or a glass of milk, or a slice of bread stuck in his throat, the products are wrong. And the government is silent in this case," – the dictator said on 9 December.