Russian Military Started To Arrive At Exercises West-2017
23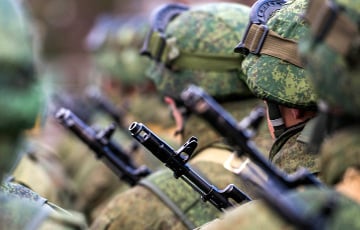 The arrival of the Russian military is reported by the Ministry of Defense of Belarus.
On July 23, the Russian military started to arrive in Belarus. This is happening as part of planned preparations for the joint Belarusian-Russian strategic exercises West-2017.
The Belarusian Defense Ministry press service clarifies that the first to arrive are the materiel support units of the Western Military District of the Russian Armed Forces.
Military authorities, formations, military and materiel support units of Belarus and Russia will take part in the joint special exercises.
Together, the Belarusian and Russian military will prepare the points and facilities for managing the formations, military units and technical support organizations of the armed forces of the two countries. They also need to equip the areas of practical operations of the troops.