Minsk Anarchists' Apartments Searched
4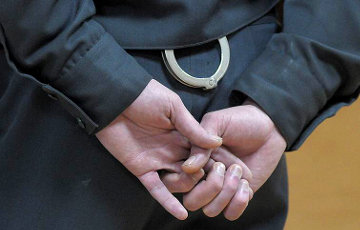 Supposedly, the searches had connection to the search of the anarchists responsible for the action in Ivatsevichy.
In the morning of September 26, Minsk apartments of anarchist movement activists were searched. It is assumed that it was connected to the search for the anarchists responsible for the event in Ivatsevichy, which was held two months ago. Such an explanation is given by former political prisoner Mikalai Dziadok.
The KGB press service did not clarify the information to the Svaboda correspondent. The Minsk police press service reported that it was not aware of searches in the anarchists' apartments.
"It is possible if to take into account the recent developments. The authorities set out to put pressure on all the anarchists, as this is one of the few movements that has not submitted," – Minsk activist of the anarchist movement Viachaslau Kasinerau comments.
According to his information, "a certain group of anarchists" took responsibility for the Ivatsevichy event via the Internet.
"A lot of people have already been arrested for it, completely not involved. I know about the two detained anarchists: Kiryl Aliakseyau is in the Baranavichy detention center, and I do not know the name of the second guy," – Kasinerau says.
According to him, after the rally of solidarity with the Belarusian anarchists took place near the Belarusian embassy in Kiev, the pressure on them increased in Belarus.
"Security officials come to the anarchists even in the colonies and ask to pass on to associates at large to stop solidarity actions, and threaten with pressure. Vadzim Baiko, Illia Valavik and Dzmitry Palienka, who are in the colonies on trumped-up verdicts, have already experienced that. The recent case of Raman Khalilau might also be connected with the Ivatsevichy event, policemen burst into his apartment, looking for evidence of his involvement in that event," – Viachaslau Kasinerau tells the Svaboda correspondent.
Minsk resident, anarchist Raman Khalilau was fined 20 basic units by the Zavadski Court for insubordination and abuse against the police. When he was not at home, masked men searched his apartment and badly beat Khalilau, when he returned.