Arseniy Chyhir: Old Nomenclature Seats Must Be Taken By Young People
5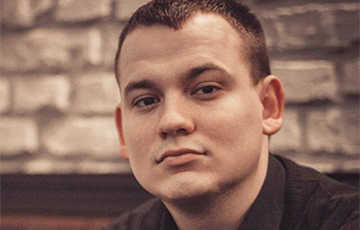 The current government is not able to solve elementary minor issues.
Arseniy Chyhir, a member of the European Belarus civil campaign, who put forward his candidacy for the Babruisk-Pershamaiski constituency № 79, reported the press service of the civil campaign:
- My impressions of the stage of collecting signatures are quite positive. We have visited a huge number of people, worked with them and got an opportunity for further cooperation.
People speak about the current government, especially about officials, not in the best way. I was told how often they had to appeal to various authorities about the current problems, and the people were literally "palmed off", otherwise it wouldn't be called. The current authorities are not able to solve elementary minor issues. You have to understand that in order to get these formal replies, the people have to make a huge effort to get through to these officials and spend a huge amount of their personal time.
There is also such a nuance that the officials comply with citizens' appeals if the problem is included in the plans. Then the power holder take credit for it, as if they were the ones who came up with it, not the people who were making their way through to them. They self-promote and say, "Look, it was us who did it", and they don't say anything about people with their needs.
So far, I'm waiting for registration as a candidate. As soon as they register, we will start campaigning immediately. We will organize pickets, distribute printed materials and meet with voters.
In fact, I've encountered a lot of things, and I've seen that my age decides a lot. People often openly say that the old nomenclature should be replaced by young people who see with fresh eyes the solutions to current problems in the country. And those who are not sure that I am capable of doing something because of my age often change their point of view when they find out what I have already done for the city, about my achievements. People change their opinion when they learn that there is a person in front of them who has done real actions and got results.