Economist: State Creeps Into Belarusians' Veggie Gardens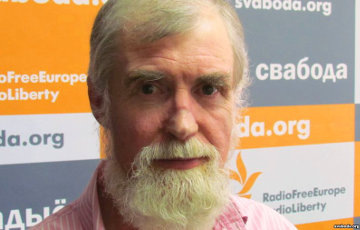 And seems to find wealth there.
About one in ten rubles earned by villagers is a subsistence product. That is, you pick mushrooms, berries or dig potatoes in the garden, and then the state then calculates everything as a profit of its own economy and reports on the growth of the quality of life. Expert of the Personal Capital program at Belsat Mikhail Zalesski analyzes how it looks in terms of statistics.
Previously, people lived on what they themselves made, found or got from hunting. Now other times have come, money comes first, and this does not give people peace. Not everyone finds it possible to earn money according to the need, but you need to live, not just one, but most often with a family. Even one person needs some kind of housekeeping: sleep on something, cook on something. What resources do people eat from?
As always, let us first look at the problem through the eyes of the state leadership. "What about household resources?" they ask. On average, everything is fine, statistics guys report. The leadership calms down, thank God.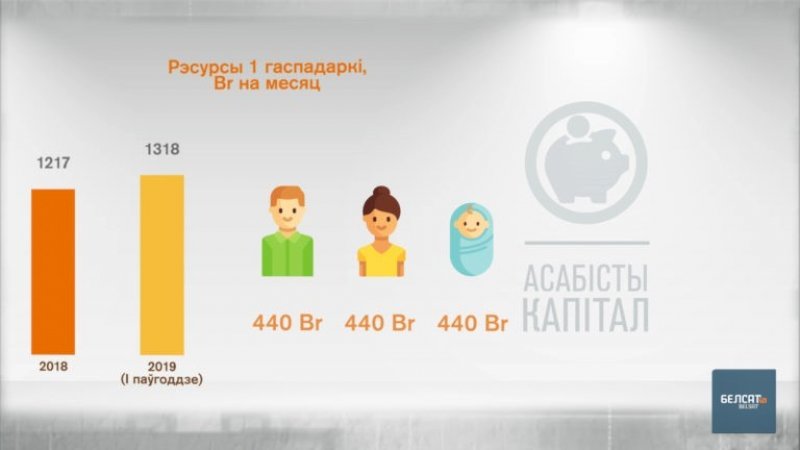 For six months, the growth is not bad, by as much as 8%. But it's not at all because labor productivity has grown by 16%, nothing has happened to it, just the elections are coming soon. But the amount is not impressive.
An average family consists of, let us say, three people; then it turns out 440 rubles per person for everything. Most would be happy to get even this amount, but who will give them.
In addition, money is not just average, but statistical, because in the income structure both potatoes and forest mushrooms have been transferred into monetary terms by the calculation experts.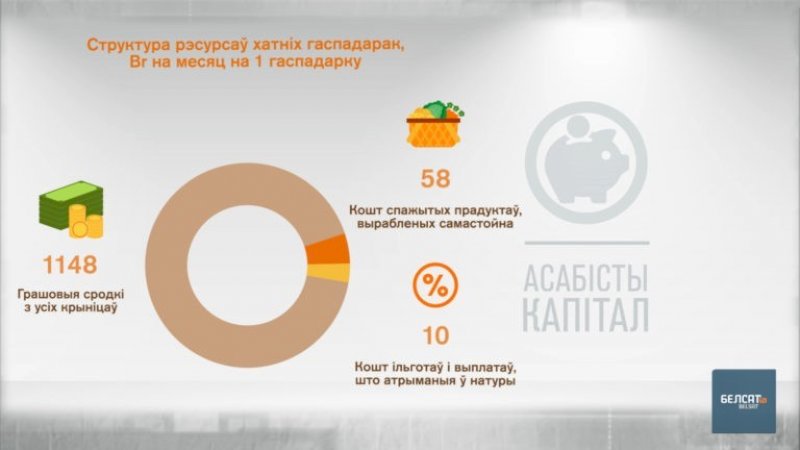 At the first glance it may seem that in the 21st century subsistence farming has finally lost ground, but this is a statistical illusion.
After all, those 5 natural percentages are not consumed by rich families in Minsk either. In addition, personal experience suggests that the record of resources produced at dachas and various unregistered gardens is very approximate, if any.
To make sure of this, let us compare the share of natural products in the resources of more and less prosperous farms, as they are divided by Belstat.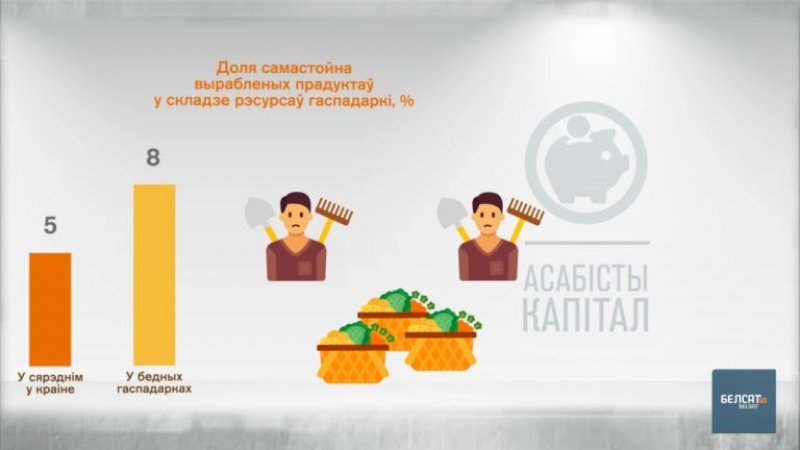 They don't publish the statistics of the rich, so we compare the poor with the national average. The result makes one think.
The poor depend on their own production much more than the average family, and secondly, imagine that you have lost every 12th ruble in the budget and, finally, extra working time does not add health.
A city woman spends two hours a day on housekeeping, and a village woman spends four. For the sake that, in the village, every 10th ruble for life is own production.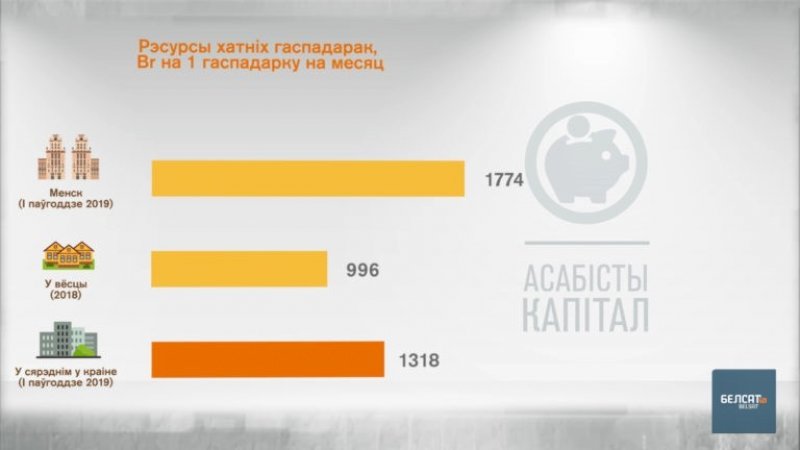 There is a large dispersion of resources of households on average in the country and in Minsk. No less is the distance between the city and the village.
Komsomol members once sang: "Sugar, salt, matches, a book in every house. We will strengthen the bond between the city and the village." And you see, the books somehow historically got eliminated by themselves, and the rest, apparently, is enough for the majority of peasants.
Thus, each family has a choice: either save and invest in an existing resource, or increase that resource. In the old days, the first strategy reigned; now more and more people are leaning towards the other. The main thing is to be consistent. Good luck.