Dzianis Ivashyn: Russia's Hybrid War With Belarus Is On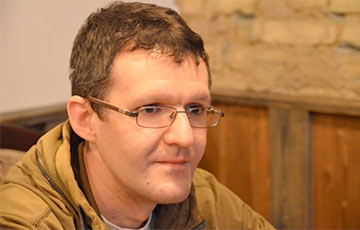 The Russian Federation offers financial support to the Lukashenka regime solely for his integration intentions.
Journalist, editor of the Belarusian InformNapalm service Dzianis Ivashyn said at the Sejm of the Solidarity Movement "Razam" that Russia's "hybrid war" with Belarus has several causes, Radio Racyja reports.
- The Russian Federation, for example, offers financial support to Lukashenka's regime solely for the integration intentions, that is, if he agrees to be incorporated into the "union state," and only then he will receive funding for his absolutely unfavorable economic model.
The journalist stresses that Russians are also gathering military units around Belarus.
- First of all, it concerns the Russian Federation's created strike and offensive line, which starts from Novocherkassk in Rostov region and extends up to Yelnia in Smolensk region. As for Belarus, we are certainly to be concerned about the part that borders the territory of Bryansk and Smolensk regions, the newly created 144th Motorized Rifle Division. It is already fully staffed. The units are already on standby there, and quite a few units have been given the name of "assault" ones.
The journalist stresses that the first tests of Russia's "hybrid war" took place during the war in Chechnya and other similar conflicts, and the "hybrid war" with Belarus has been going on for several months by now.