Navalukoml: It's Said that the City May Face Unemployment After the Launch of BelNPP
19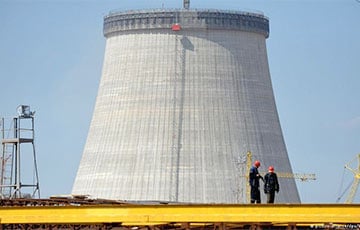 What awaits 1600 employees of the state district power station after the launch of the nuclear power plant near Astravets?
Recently, Deputy Energy Minister Mikhail Mikhadziuk has commented on operation of large power plants after the launch of the Belarusian NPP.
- I do not say that the power of plants is needed. The principle of the dispatching schedule load will be restructured," BelTA quoted Mikhail Mikhadziuk.
However, then the deputy minister specified: "Less efficient plants, from the point of view of economy, will be the last to load".
Mikhail Mikhadziuk pointed out the largest power plant in the country - Lukoml power station: "Highly efficient capacities, which we have modernized, will operate as usual, including a new unit at the Lukoml power station".
Still, Salidarnasts is informed that 13-thousand Navalukoml is concerned about its future.
- There are different rumors," chairman of the Free Trade Union of the Belarusian Workers of Lukoml Aliaksei Gabriel told Salidarnasts. - Someone is in a panic: "After the launch of the BelNPP, the city may face unemployment". But most of them remain optimistic. The main reason is that over the years, our power station has proved its reliability and ensured up to 65% of all electricity. The general director says nothing will be closed, the plant will operate carefully.
One more reason for optimism is that Navalukoml is skeptical about the BelNPP.
- Many doubt that the BelNPP will be launched on time and that it will reach its target capacity. People who have gone to Astravets to work say that they have to pump water out of the basement there from time to time. There is a mess at the construction site; everything is not as well organized as it was in the Soviet times during the construction of the Lukoml power station," Aliaksei Gabriel said.
Still, the future can't help but worry specialists from Navalukoml, since Belarus will be able to fully provide itself with electricity. What will happen when the BelNPP is put into operation?
- The country is about to face an electricity surplus and people wonder what will happen. In Navalukoml, only we and gas companies stay afloat, and the rest of the companies are barely surviving. Salaries at the power station are high in terms of Belarusian standards. More than Br1000? Of course! the chairman of the Free Trade Union told. - Once we protested against the construction of BelNPP, but our voice was not heard. They shouldn't have...