Viachaslau Kasinerau Detained On Eve Of Prayer Service At Lukashenka Administration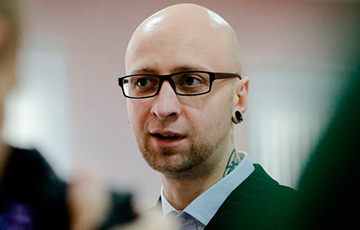 The activist and his wife were arrested when they were on their way to the dictator's administration.
Activist Viachaslau Kasinerau and his wife Maryna were arrested in Minsk on the eve of the prayer for the deliverance of Belarus from the evil.
Viachaslau Kasinerau has reported that on his Facebook page.
We remind that the Narodnaya Hramada party, a member of the Belarusian National Congress, called for the new prayer, "Deliver Us From The Evil," at the Lukashenka administration, 38 Karl Marx Street.
On April 4, authorities demolished crosses around the Kurapaty perimeter, the place of execution of victims of Stalin's repressions. About 100 crosses were pulled down and taken away.
On April 12, authorities destroyed another 50 crosses in Kurapaty.