Could Ban For Exports Of Russian Oil, Oil Products To Ukraine Be A Blow Against Belarus?
10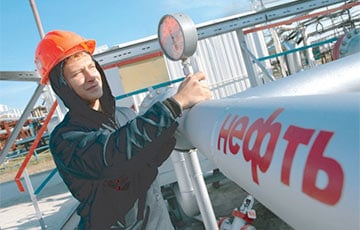 The ban should be viewed through the prism of relations between Moscow and Minsk.
Russia also aimed at Belarus when it took tough sanctions against Ukraine and prohibited the export of Russian oil and oil products to this country, some Russian experts believe, writes nn.by.
Konstantin Simonov, Director of the National Energy Security Fund and an interview with Kommersant, suggested the following:
"Perhaps this is the next step aimed at new blows against Minsk. If this is so, then statements will go on about how bad they are, that they supply oil products to Ukraine, although they don't actually hide it, everything is there in official statistics. Around 40% of deliveries come from Belarus, and their loss will become a big problem for Ukraine. Although the oil market is quite flexible, this is still not natural gas, it is much easier to find an alternative, although it is clear that this will take some time to reconfigure.
So here, in fact, they are striking a blow not against Ukraine in the first place, but rather Belarus. "
"If we recall the whole history of our "great" relations with Belarus in recent months, we can assume that this is another preamble: first we introduce a ban on the supply of petroleum products to Ukraine, then we demand that Belarus should also stop supplying, otherwise we will stop supplying oil," says Simonov to Vzgliad.
The fact that problems may arise with the export of petroleum products from Belarus to Ukraine is also reported by Vesti Ekonomika.
"According to an intergovernmental agreement, Belarus receives oil from Russia at the prices of the Russian domestic market and must return all gasoline to the Russian market (except for its consumption). But this agreement is not respected. Part of the gasoline goes to the Ukrainian market, "said Rustam Tankayev, leading expert of the Union of Petroleum Producers.
Vesti Economika notes that the Belarusian refineries are working on Russian raw materials, which now can not be sold to Ukraine.
"Given the deterioration of relations with Aliaksandr Lukashenka, the supply of diesel fuel produced from Russian oil through Belarus will also be, if not blocked, then reduced," said Russian economist Mikhail Delyagin in an interview with Ukraine.ru.