Belarusians Authorities Have Cornered Themselves
2
Vytautas Landsbergis
21.05.2019, 12:35

7,866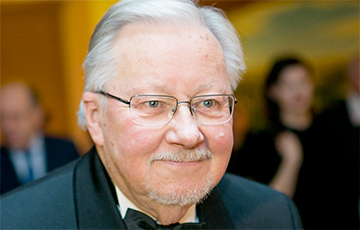 Lithuania sees no changes in the stance of the official Minsk.
On May 26, the second round of presidential elections will take place in Lithuania. Former Minister of Finance Ingrida Šimonitė and Lithuanian economist Gitanas Nauseda will compete for the presidency.
Will the official Vilnius policy towards Belarus change under the new president? Сhаrter97.org addressed the first head of independent Lithuania Vytautas Landsbergis for a comment.
- I can not speak for the presidential candidates, but I think that the course that we see now will continue. The main problem is not the policy of Lithuania, but the policy of the Belarusian authorities.
There are no changes in the position of the official Minsk. And the biggest problem is that the Belarusian authorities took the Kremlin's lead and cornered themselves with the construction of the Astravets NPP. This is a very unfriendly position towards Lithuania. Yes, we can understand that you are a dependent country, we look at it with regret. After all, you cut yourself off the European direction.
Therefore, everything depends on the policy of Belarus. However, we still do not see any changes.