Kazhan-Haradok Resident: Strawberry Dealers Lost Conscience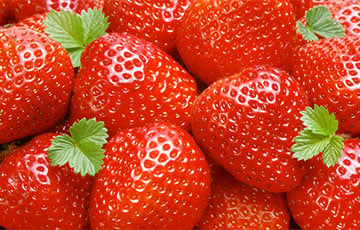 The farmer refuted Lukashenka's words about a "fair" price.
Photos of strawberries thrown out in the field by the residents of the Luninets district have become viral all over the media. People complained about the difficulties with the sale of berries, writes Solidarity.
According to head of the Belkoopsoyuz Valer Ivanou, Lukashenka "heard the people's cries".
"The head of state has set us a clear task - to buy all the surplus strawberries from the population, and we will do it," BelTA quotes Valer Ivanou's words.
He assured that today the population has no problems to hand over strawberries.
As Valer Ivanou stated, for this purpose Belkoopsoyuz created a republican headquarters. Imagine that? What other country creates national headquarters for the purchase of strawberries!
The head of Belkoopsoyuz called the cost of the tradeable strawberries (as of June 17): over BYN 1-1.2 per kilogram. Strawberries, which goes for industrial processing, cost BYN 0.5 per 1 kg. Barrel berries for the production of fruit and berry wine are accepted at BYN 0.3.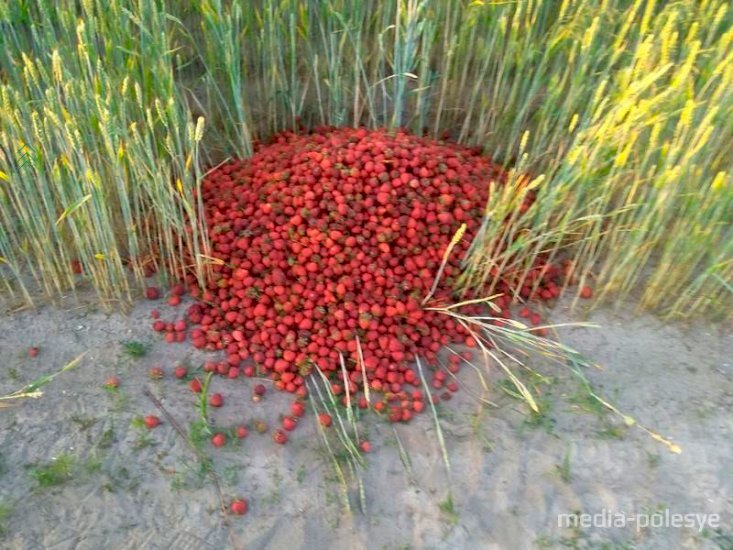 Resident of the agricultural settlement Kazhan-Haradok of the Luninets District Ivan explained why the berries were thrown into the field.
- The dealers completely lost their conscience. On one kilogram of strawberries, they make BYN 2-3 surplus.They bought berries from the people at 50 kapeykas per kilo. The dealers earned more than they paid to the person who grew the berries. To teach them a lesson, people threw strawberries under their feet. And it was more than once.
How have the purchase prices for strawberries changed after the "intervention" of Lukashenka?
- If the raipo took berries for BYN 1,2 per kilo, I would not have taken the berries to Salihorsk. There is no such price! - Ivan says. - They bring barrels. Take all the strawberries at a price for barrel berries, supposedly for processing. Where is that processing? We do not have refrigerators. There is no infrastructure in Belarus. If someone builds cold rooms in the Luninets District, they will erect a monument in his lifetime.
Last week, Ivan handed over the berries to raipo for 50 kapeykas per kilogram.
- These were large berries - tradeable, as they considered.
According to Ivan, neither today nor yesterday he saw no raipo cars in the agro-town.
Ivan's mom works for a farmer during the season. He pays 25 rubles a day for collecting, weeding and watering strawberries. The work is from 6 to 11 in the morning.
- It is profitable for a farmer to hire people, because he sells, delivers strawberries to Moscow. If he had handed over the berries at the prices of Belkoopsoyuz, he would have simply gone bankrupt.