Co-Founder Of Battery Plant In Brest Detained?
64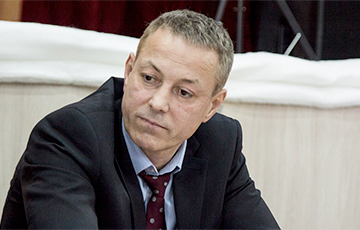 According to unofficial information, the security forces detained Viktar Lemiasheuski and some of his subordinates this night.
The law-enforcement agencies seem to have questions to the director of PAK-Management, a member of the "Council for the Development of Entrepreneurship" under Lukashenka, Viktar Lemiasheuski. Three well-informed sources have reported this to tut.by.
Viktar Lemiasheuski has been a non-public businessman for a long time. Although his "First Accumulator Company" (PAK) occupied a significant share in the Belarusian market, and the group of companies 1AK-GROUP built plants. The entrepreneur gained fame in connection with the construction of the IPower plant in Brest, which was accompanied by the weekly protests of the local activists.
On June 14, the Brest regional executive committee published on its website an order of Governor Lis to suspend the construction of the battery plant "until the elimination of the revealed violations". On June 17, the Regional Committee for Natural Resources and Environmental Protection suspended the plant's permission to release pollutants into the atmosphere. On June 25, 1AK-GROUP made a statement about the importance of the plant for the country.
According to unofficial information, security forces detained Lemiasheuski and some of his subordinates this night. It has remained unknown so far what they are charged with.
Deputy Director of 1AK-GROUP Aliaksandr Voran said that he did not have information about the whereabouts of Viktar Lemiasheuski.
Viktar Lemiasheuski is unavailable by phone. Last time he was in the messengers was at 5.25 in the morning.
The KGB press-center was laconic: "No comment".