Zelenskyi Simplifies Obtaining Ukrainian Citizenship For Belarusians Military Volunteers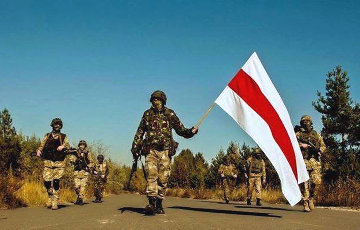 The procedure of getting the citizenship for political immigrants from Russia was also simplified.
President of Ukraine Volodymyr Zelenskyi has simplified the procedure of obtaining Ukrainian citizenship for foreigners and stateless persons taking part in the enhancement of the national security and defence of Ukraine, as well as for the citizens of the Russian Federation who are persecuted under political reasons. The corresponding decree was published on the website of the president today, according to Gordon.
The President expanded the list of documents that may be the basis for obtaining Ukrainian citizenship by his decree.
In order to obtain Ukrainian citizenship, Russians will need to provide a declaration of renunciation of their previous citizenship, and a certificate from the Ministry of Foreign Affairs of Ukraine, a diplomatic mission or consular office of Ukraine, issued in the manner established by the Cabinet of Ministers of Ukraine, which will confirm political persecution in the Russian Federation.
The President has instructed the Cabinet of Ministers of Ukraine to develop and submit for consideration by the Verkhovna Rada a draft bill of Ukraine about simplifying the procedure for obtaining Ukrainian citizenship by the above categories.
Important to note, Belarusian military volunteers appealed to President of Ukraine Volodymyr Zelenskyi with a request to provide them Ukrainian citizenship.
"Many of our guys are now injured, they need treatment. They don't have legal protection, or the rights to legal assistance. I believe that this is at least shameful for the state that we came to defend," said Yan Melnikau, the soldier from the tactical group "Belarus", who has been participating in the conflict since 2014.