"We're Power Here And We Hire President"
3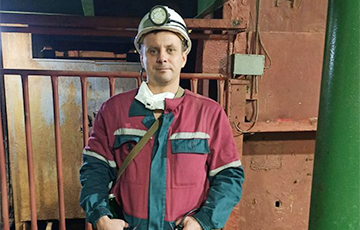 A Belarusian has thanked legendary miner Aliaksandr Kurban.
The "Basta!" telegram channel has published a letter from the reader, addressed to Belaruskali worker Aliaksandr Kurban:
"I want to write a letter of gratitude to Aliaksandr Kurban from Belaruskali, who decided to stay in the mine and not to go to the surface - the girl writes. - It's really a heroic deed and courage, such guys fill the heart with joy.
I work in a public institution and my salary depends on the taxes of the factories. I know that if the factories froze, I will remain without salary, but I will only be glad to, 'cos it's for the good.
I would like to address to all the factory workers. Guys, the future of the country is in the hands of each of us, we must strike, only in this way, and only each of us, and only together we can defeat the regime. Even if everyone is fired, the new power will hire everyone back. Enough of the lawlessness and violence in the streets of our cities. When a healthy person is made an invalid in 5 minutes.
We are the power here and we hire the president. Only together, shoulder to shoulder. And only forward!
We remind that yesterday Salihorsk miner Aliaksandr Kurban joined the strike and handcuffed himself at a depth of 440 meters.