Naftan Workers: The People Are the Source of State Power
2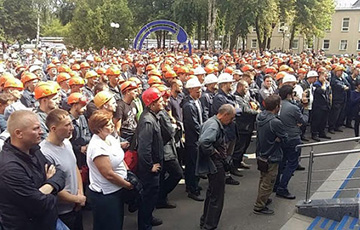 Powerful video message.
Employees of OJSC Naftan published a new video message to the Belarusian authorities and civil society. In it, they listed the articles of the Constitution on rights and freedoms, which, in their opinion, are not observed in our country today or are interpreted freely, Narodnaya Volya reports.
They also recalled that, according to the Constitution, no one should be subjected to torture and violence and a person, his rights, freedoms, and guarantees of their implementation are the highest value and goal of society and the state.
"To be people and to be called people!" is the main message of Naftan employees.
The previous video message in support of Belarusians was presented by the plant workers in early October. In it, they also expressed their desire to live in a peaceful, free, independent, prosperous country where human rights and freedoms are respected, where laws work, and where the people are the only source of power.
It is noteworthy that the video message was published a few days after Lukashenka appointed a new director at the enterprise.