More Than 3,000 Doctors Signed an Open Letter: They Demand to Hold New Elections
14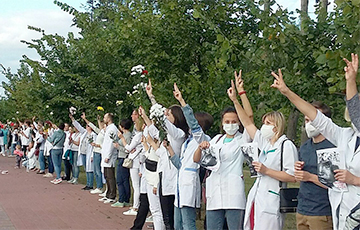 The open letter was signed by well-known Belarusian doctors.
The list of demands is to stop the violence, release political prisoners, and reinstate all those dismissed/expelled for political reasons in their workplaces and educational institutions.
According to the Telegram channel "White robes", the open letter was signed by Doctor of Medical Sciences, Professor, Plastic Surgeon Uladzimir Padharski, and Candidate of Medical Sciences, Associate Professor, Cardiac Surgeon Aliaksei Astrouski.
Earlier, the demands were supported by well-known doctors: Aliaksandr Mrochak, Aliaksandr Sauchanks, Liana Shastakova, Mikita Salavei, Alena Rutskaya, Yury Zanko, and others.
All healthcare professionals are invited to sign the open letter.