Interior Ministry: Drugs Come To Belarus Mainly From Russia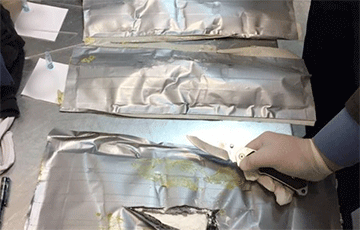 This has been stated by Interior Minister of Belarus Karayeu.
The number of overdoses among minors has decreased 37 times over the past four years. In Belarus, Internet intelligence helps to identify drug dealers and block access to Internet content. This was stated by Interior Minister Yury Karayeu at a meeting of the Council of Ministers, the press service of the agency reports.
Minister of Internal Affairs Yury Karayeu said at the meeting of the Presidium of the Council of Ministers in Minsk on February 18 that the number of drug overdoses of minors decreased by 2.8 times last year, while compared with 2015 - by 37 times.
According to him, the number of under-18 teenagers involved in drug trafficking is getting lower every year. At the same time, many of those who commit a crime do so deliberately, out of self-interest and are well aware that they are breaking the law.
The main way to involve teenagers in drug crimes is the Internet. In this regard, Karayeu said, the Interior Ministry is effectively using the capabilities of Internet intelligence units not only in detecting and suppressing crimes, but also in blocking access to relevant sites.
Supply Channels
In 2019, the internal affairs agencies investigated 4,500 drug offences. More than 1.5 tons of drugs, psychotropic substances and their precursors and analogues were seized from illicit trafficking. Twenty-nine drug supply channels were shut down.
- At present, the Russian vector dominates the illegal supply of drugs from abroad to the domestic market, - Karayeu said.
At the same time, the activity of international criminal groups, which bring Moroccan hashish from the EU countries to the territory of the Eurasian Economic Community, has intensified. The number of transit shipments of MDMA, mephedrone and cocaine has also increased, the Interior Ministry said.