Lukashenka Invited to Switzerland Only As a 'Hockey Fan'
20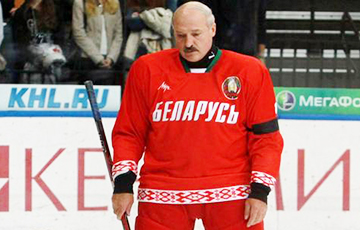 The head of the Swiss Foreign Ministry has demonstrated how Europe treated the Belarusian dictator.
Last year, Lukashenka boasted several times about his "authority" in the world. However, these statements were easily disproved by the press of these countries. Our country appears there as an unfortunate authoritarian state, which can lose its sovereignty if Vladimir Putin puts pressure, writes Solidarity.
Lukashenka's trips to developed countries serve as a good example of his "authority" in the international arena. To be more precise - by their absence.
Sanctions have long been lifted from the head of Belarus, but he is mainly invited to the leading EU countries as an extra and Lukashenka refuses proudly.
So far, the most notable visit of the head of Belarus to the EU in recent years was a trip to Austria last fall. It may seem that other invitations would follow, but they did not.
Once again, the inconsistency of Lukashenka's ideas about his policy and that of European countries became clear in mid-February.
The head of state noted dreamily:
- When one talks about Belarus, they say it's eastern Switzerland. I do not object to such a definition, because Switzerland has earned such a favourable status in the world due to its policy, permanent neutrality and great decency in its relations with other states.
In response, the Swiss Foreign Minister Iñatio Cassis expressed the true attitude of Europeans to Lukashenka's role in the international arena.
- Switzerland will host the Ice Hockey World Championship. I would like to invite you to one of the matches. It would be the first, such an unofficial, but very important step," said the Swiss Foreign Minister.
That's it. In Switzerland, Lukashenka can be only a hockey fan, not the leader of the country, which, in his opinion, "the whole world is looking at today".
By the way, previous experience shows that it's not for sure that this European country wants to see Lukashenka. Last year, after an invitation to Slovakia, voiced by Speaker of Parliament Andrei Danko, President Zuzana Chaputova informed the head of Belarus that it was contrary to the state protocol and international practice.