Political Scientist: If I Were Lukashenka, I Would Have Fears When Putin Is Too Cheerful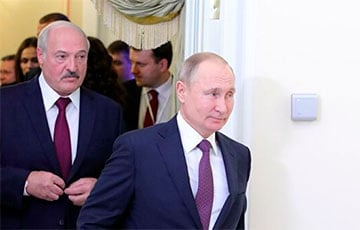 What is the Kremlin up to with its "unexpected offer" on oil?
Russian political analyst Gleb Pavlovsky commented briefly on the air of the Echo of Moscow on the outcome of the oil dispute initiated by the Kremlin.
- Will there be friendship with Belarus again? It seems that there are offers from Moscow on compensation for oil.
- First of all, it's February 23. And in our childhood, the girls used to present us the "Shipr" cologne, while Lukashenka got 300 million dollars.
- So simple.
- Well, yeah. He was even amazed.
- Won't anyone infringe on the sovereignty of Belarus now?
- Anyway, his dinner was paid for. And next it's time to talk. No, I think it's unreal now, too complicated. Although, you know, I'd be afraid if I were him when Putin's too cheerful. That means he's something up to...
- He's preparing another prank.
- Yeah.
We remind that on February 21, Lukashenka and Putin discussed oil supplies to Belarus. the talks were initiated by the Kremlin. As a result, the head of Belarus announced that Russia had offered our country $300 million compensation for the tax maneuver, including the premium to Russian oil companies.
According to Belarusian experts, the compromise achieved does not guarantee that the oil and gas conflict will not erupt with new force at the end of the year. Besides, it is not yet publicly reported what Minsk is ready to offer in response to Moscow's concessions.
At the same time, the Russian media publish experts' assumptions about the reasons for the Kremlin's concessions. According to one of Izvestia's sources, this may be the sale of Belarusian refineries to Russian oil companies. According to the expert, it will remove all issues with oil supplies to Belarus, and Russia will "solve the issue of competition over oil products in the European market".