Natallia Radzina: Lukashenka Is An Idiot. The Truth Will Out
72
24.04.2020, 16:35

707,861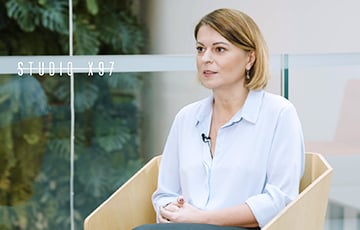 The situation with the coronavirus in Belarus has got out of hand.
Charter97.org Editor-in-Chief Natallia Radzina commented on the increased blocking of the website in Belarus:
- From all over the country, we are receiving information about thousands of the coronavirus- -infected and many, many deaths. It is absolutely obvious that the situation is no longer under control. However, instead of fighting the epidemic, the authorities are persecuting the Charter'97. The day before, the regime's bootlickers made an attempt to block the film "Epidemic at Times of Dictatorship", authored by our studio, in the Russian segment of YouTube. The movie is still available on Vimeo https://vimeo.com/409688362 and in the social networks (Facebook: https://www.facebook.com/charter97.org/videos/548780802739102/
VKontakte: https://vk.com/video-28199915_456239814
Odnoklassniki: https://ok.ru/video/1850131614295).
The blocking of the Charter97.org website in Belarus is now strengthened.
However, Lukashenka is an idiot. In the 21st century, it is impossible to hide the truth. Charter'97 has millions of dedicated readers. And to make it easier and more convenient for you, dear friends, to visit our site, we offer a new effective way to bypass the block.
This method is very simple. Open Google in a browser on your smartphone, and enter the words "charter 97" or "news 97", or "Belarus 97", or "coronavirus charter" in the search bar. Among the first links that the search engine will give, find any one that leads to the Charter'97, and near which there is a lightning-shaped icon.
When you click on the link with the lightning icon, the website will open, and you will be able read any news. When you click on the logo, you will see the homepage of the website. This is a light version of our website, where comments and some categories are not available, but the speed is simply fantastic. You can always read our news, and follow the events.
I ask you to disseminate information on new ways to bypass the blocking of the independent media. Today, journalists and bloggers, telling the truth about what is happening, are doing everything possible to stop the epidemic in Belarus, and save the lives of as many people as possible.
Long Live Belarus!