Vitsebsk Nurse Hospitalized In Intensive Care Unit With Pneumonia Tells What Is Happening In Hospitals
41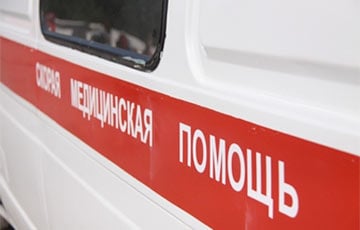 They don't do the coronavirus test.
A nurse from Vitsebsk has been in hospital with bilateral pneumonia for a week. Her brother says that she was prescribed treatment, but they don't do the coronavirus test: supposedly, there are no tests in the medical institution, writes tut.by.
"My sister is a doctor, but she went to work while being ill: the schedule has become tighter"
The editor's office has the name, surname of the ill nurse, as well as the data on her age, and specific place of work. The name of the man is changed at his request.
- My sister got sick at work. She is a nurse in one of the hospitals in Vitsebsk," says Aliaksei. "Being sick - with fever, sore throat, she went to work, as the schedule became tighter. The would take pills and go to work. This went on for several days. Then her son and I insisted that she go to the polyclinic. We learnt about the fact that there were cases of infection of patients with COVID-19 in her hospital only when she began to be treated herself.
The nurse opened a sick leave in the polyclinic.
- It was somewhat around March 25-26. On Monday, March 30, my sister underwent blood tests, urine tests, and she fluorography. On Wednesday, April 1, they called and said: you have left-sided pneumonia, you need to go to the hospital. The doctor in the clinic wrote out an appointment to the TB dispensary. They said that my sister herself would not come for the appointment card. I came to take it, and and handed it to my sister, without contacting directly.
According to her brother, the woman was told to get to the dispensary herself.
- They called an ambulance right away, they said: all vehicles are busy, we can advise you nothing but a taxi. I insisted that she still wait for the ambulance. My sister waited for it for four hours. The ambulance arrived and took my sister to the Chyhunachny Hospital (this is how the townspeople call the Regional Clinical Specialized Center -edit.) She asked: why are we going there if I was sent to a TB dispensary? They answered her: we know what we are doing.
"They washed masks, and dried them on a radiator"
At the hospital, the nurse was X-rayed once again, and put in the ward with four elderly women.
- When them sister was admitted to the hospital, she felt good, the fever was gone. And the women in the ward were coughing and vomiting. Each morning they gave each patient one face mask. The women washed the masks they had with them, and dried them on a radiator. The next day, my sister felt as bad as these old ladies: nausea, shortness of breath began. She was given droppers and antibiotics.
On April 3, the woman was transferred to the intensive care unit with the diagnosis of "bilateral pneumonia".
- She was not on the artificial lungs ventilation, another device was connected to her, as I understood it, the extracorporeal membrane oxygenation, to help her breathe oxygen. She felt a little better.
The man claims that from April 1 to today, his sister did not have a coronavirus test:
- My sister says that the doctors tell patients: there are no tests, when they appear, we will do everything right away. Another thing she says is that the Chyhunachny Hospital is crowded.
"Here it comes, pneumonia, but there are no tests!"
The man is worried about both his sister and nephew:
- Firstly, the patient lives in an apartment with an adult son. He went to work. Due to the lack of an official medical opinion, which can only be established with the help of special tests, no one will take my nephew for examination or quarantine. This implies at least two options. He, as a conscious citizen, stays at home without money. Or, like an unconscious, goes to work and spreads the infection further on. He chose the first option: he wrote an application for leave at his own expense, as the authorities refused him a leave of work.
The man is outraged by the current situation:
- Where are all the promises that hospitals are fully equipped, and tests are given to all patients with severe and moderate pneumonia? Here it is, bilateral pneumonia, but no tests! If doctors don't know exactly what patients are being treated for, how can anyone know how to help the doctors themselves then, God forbid?
Aliaksei believes that now all efforts should be thrown to help doctors and medical institutions:
- According to my sister, doctors and medical staff are doing everything possible to help patients. But, unfortunately, they are forced to work almost in the field: there is not enough personal protective equipment in hospitals, they have to wash their protective gear, put ordinary plastic bags on shoes instead of shoe covers, etc. But they also have families that they want to protect. If doctors are not safe now, then who will save the people?
As of 12.00 on April 7, the woman has had no test.
Doctor: "No test systems"
In the intensive care unit of the Regional Clinical Specialized Center where the woman is held, a doctor who wished to remain anonymous, said:
- The patient really came to us on April 1. She did not have a coronavirus test. And another group of patients, those who entered on April 1-2, did not do it either. Nobody. Because there are no test systems. I say as it is.
- Why?
- Are you asking me? I am just a doctor. You need to ask someone higher about this. They promise to send us tests.