Coronavirus Hits the State Medical College in Pinsk
1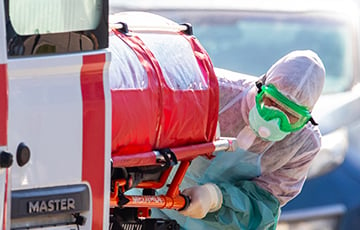 The institution runs as usual; no measures have been taken.
There's a coronavirus outbreak at Pinsk State Medical College. The educational institution runs in a normal mode, reports Basta! Telegram channel.
"The new hotbed of coronavirus is detected in Pinsk. The student of the Pinsk State Medical College has a positive test. She is isolated in a separate box of the dormitory.
Doctors in PPE arrived; nobody was hospitalized. They just made another test.
The institution and the dormitory operate as usual. Students spend evenings together".
Download and install the Telegram messenger on your smartphone or computer, subscribe ("Join" button) to the Basta channel and create the history of free Belarus.