50-Year-Old Worker Of Minsk Automobile Plant Died From Coronavirus
2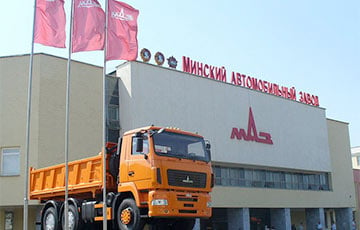 Two teenage children are left without a father.
Readers of the "Basta!" telegram channel report about the death of a 50-year-old worker of the Minsk Automobile Plant from coronavirus. His wife has also been ill, but she has recovered.
"A close friend works at thee Minsk Automobile Plant, - a reader writes. - Yesterday we talked, she said that metallurgist Aliaksandr S. died, he was about 50 years old. He is a healthy, strong man. His wife has also been sick, coped with the virus, but he has not.
Two children, 10 years old and 13 years old, are left without their father.
After they got sick, doctors came to their work and took tests of the first level contacts."
Download and install the Telegram messenger on your smartphone or computer, subscribe ("Join" button) to the Basta channel and create the history of free Belarus.