Coronavirus Runs Riot In Belarusian Regions: New Hotspots And Deaths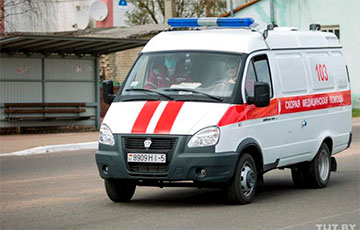 The disease ended in death for another Baranavichy resident.
New photos from the coronavirus centers in Belarus have been published by the "Basta!" telegram channel.
Baranavichy, municipal hospital number 1, the deceased is being taken away. Mazyr, 9 Solnechnaya Street, Maladzechna, 40A Skaryna Street, the check up of the infected.
Download and install the Telegram messenger on your smartphone or computer, subscribe ("Join" button) to the Basta channel and create the history of free Belarus.