"Sasha 3 Percent" Dismissed Government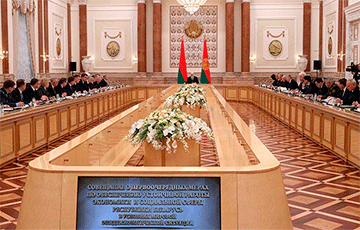 Lukashenka has signed a relevant decree.
The governor of Belarus, Aliaksandr Lukashenka, has signed a decree to dismiss the current government.
This was reported on the air of Belarus 1, tut.by informs.
On June 3, in the afternoon, the dictator held a meeting to discuss proposals for the new government. The event was attended by chairman of the "council of the republic" Natallia Kachanava, chairman of the "house of representatives" Uladzimir Andreichanka, head of the governor's administration Ihar Siarheyanka and state secretary of the Security Council Andrei Raukou.