Dzmitry Paliyenka Arrested For 15 Days
5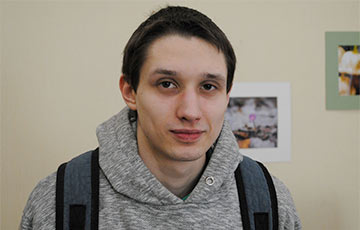 They also threaten to initiate criminal proceedings against the activist.
This morning, public activist and former political prisoner Dzmitry Paliyenka was taken to the police department of Pershamaiski district of Minsk, where a report under Article 23.34 of the Code of Administrative Infringements of Belarus (calling to an unauthorized event) was drawn up.
After that the activist was taken to court, the press service of the European Belarus civil campaign reported.
Judge of Pershamaiski district Anastasia Liakouskaya sentenced him to 15 days' arrest.
Dzmitry Paliyenka managed to report that a criminal case against him on charges of "insulting a police officer" had also been initiated.