The Partisans Sent "Greetings" To The Commander Of The Capital's AMAP, Balaba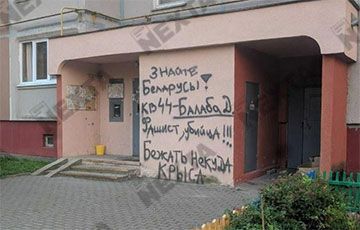 Photo fact.
The entrance of Colonel Dzmitry Balaba, the commander of the capital's AMAP in Minsk, was visited by unknown "partisans" who sent "greetings" to the head of the punishers.
The photo was published by the telegram channel nexta_tv.