Another AMAP Commander Received "Hello" From The Partisans
29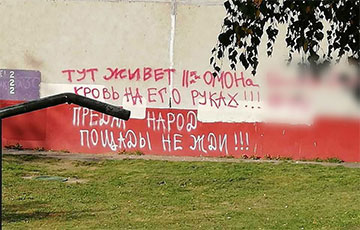 Photo fact.
Unknown "partisans" send "greetings" to the soldiers and commanders of the Minsk AMAP, leaving graffiti at their place of residence.
So, today the "partisans" visited the entrance of the house where the commander of the Minsk AMAP Dzmitry Balaba lives.
The house where another Minsk AMAP commanders' apartment is located now looks like this, Radio Svaboda informs.