Latvian MFA Publishes Extended Sanctions List Against Lukashenka Regime
13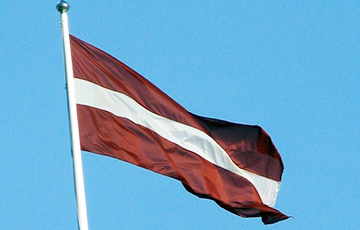 (Updated) It includes over 100 surnames.
The Latvian Foreign Ministry has published an expanded sanctions list for Belarus, which includes 101 people, tut.by writes.
The sanctions list includes representatives of some ministries, regional and city executive committees, state TV, the Prosecutor General's Office, the Supreme and Constitutional Court, the CEC, and others.
The list includes presidential press secretary Natallia Eismant, head of Belteleradiocompany Ivan Eismant, Deputy Prime Minister Anatol Sivak, chairman of the Constitutional Court Piotr Miklashevich, governor of Minsk region Aliaksandr Turchyn, commander of the riot police department of the Minsk city executive committee Dzmitry Balaba, and others.
"The Belarusian authorities have not changed their attitude towards peaceful protests. Demonstrations continue to be discredited, force is disproportionately used, the blocking of independent media websites is increasing, criminal cases have been initiated, data carriers are confiscated," the ministry said.
Important to note, on August 31, the foreign ministries of Latvia and Estonia, as well as the Ministry of Internal Affairs of Lithuania, announced that Lukashenka and 29 other Belarusian officials were banned from entering the Baltic countries.