Ilya Varlamov: Lukashenka's Propagandists Repeat All Humiliating Jokes about Putin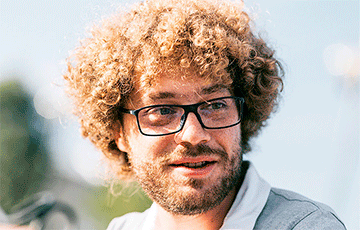 How will the President of the Russian Federation respond?
The well-known Russian blogger Ilya Varlamov commented on the insults of Lukashenka's lackey Yauhen Pustavy against Vladimir Putin.
- Lukashenka continues to humiliate Putin. Lukashenka's propagandists ridicule the president of Russia, they repeat all the humiliating jokes of the Russian non-systemic opposition - both about "hiding in a bunker" and about botox.
Now, of course, they are trying to pretend that this is all about Biden, but in the Russian-language information space, both botox and the bunker are unambiguously associated with Putin.
It is clear that this is not an amateur performance. Lukashenka's propaganda was tuned up by an agitation troop from Moscow a year ago. It was tuned by the guys of Margarita Simonyan from Russia Today. They conducted training and taught how to destroy the ideological enemy. The students clearly outgrew the teacher and decided to devour him, - Ilya Varlamov wrote in his telegram channel.