The Situation for Lukashenka More and More Resembles a Zugzwang
8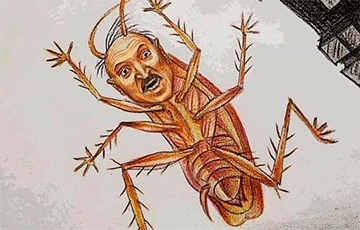 Potato Moose has very little time and space for chaotic movements.
In the Russian media, there were reports that Russian President Vladimir Putin again canceled a personal meeting with Lukashenka and was leaving for Sevastopol on November 4 instead of participating in a meeting of the Supreme State Council of the Union State.
This will be another serious blow from Moscow to Lukashenka, the Nick and Mike Telegram channel believes:
- One can try to frantically call the Kremlin, or throw a worse hysteria than before, raising the stakes, or one can rush to Sevastopol on November 4. Most likely, there will be a mixture of the first and second options. Because Sevastopol is a one-way ticket.
The virtual summit of the "union state," if any, will not allow solving a single serious issue in the format of "crying on the vest and grabbing the floor" and will definitively confirm the virtual nature of this entity. The Potato Moose has very little time and space for chaotic movements.
By the way, the stories with the senseless travels of the blue-fingered virologist in the red zones in Moscow were also appreciated. The Covid dissident can be checkmated in the form of a cordon sanitaire.
Today, in the palace of blue-fingered one, there is time to think about what to do. Only the situation more and more resembles a zugzwang.
For our part, we can and must help the junta make as many fatal mistakes as possible:
- get vaccinated;
- keep social distance;
- wear masks;
- buy food;
- stay home.