Entrepreneur Ihar Lapai: Stop Working For Illegal Power!
6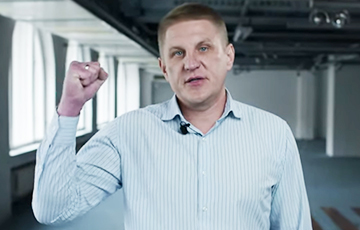 Business against Lukashenka.
Belarusian entrepreneur Ihar Lapai has supported the call of Belarusian workers for a nationwide strike from November 1 and made a courageous appeal:
"Lukashenka has always hated us, entrepreneurs, sole traders. He hated and feared us because we could support our families by our own forces, brains, ability to work - without the help of the state. That is why private business irritated and annoyed the state.
We, the entrepreneurs, were humiliated and intimidated and kept on a short leash, but we kept working. We were robbed, called lousy fleas, and we worked for this illegal power. But how much longer can we go on like this?
If we want to live a decent life, we have to start respecting ourselves. Not a single day more of working for the regime, don't be slaves, go on strike, stand up for ourselves and the country.
Let's go on strike! So that in a month or two we could work in the new Belarus and not be afraid for our families and our business.