Migrant From Congo Delivered Baby Right After Crossing Belarusian-Polish Border
9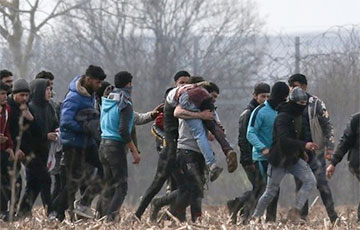 Polish border guards helped her to get to hospital.
A migrant woman from Congo gave birth to a daughter right after crossing the Belarusian-Polish border, reports the Polish Border Guard Service.
The 24-year-old woman has been living in Moscow for the last few years. She speaks good Russian. On October 4th, in the last trimester of pregnancy, the woman arrived at the border of Belarus and Poland.
An ambulance was immediately called for her and she was taken to the hospital in a T-shirt. There the woman gave birth to a baby. According to Polish border guards, although the delivery was premature, the baby's condition is good.