BOR Summed up the Results of the 29th Day of the Strike
3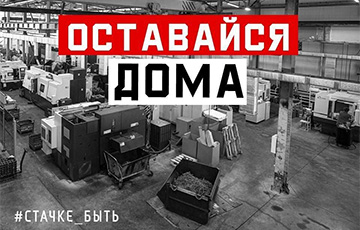 The number of non-working people is around one million.
The team of the Belarusian Workers' Association summed up the results of the twenty-ninth day of the strike.
The number of non-working people is around one million out of 4.2 million of the able-bodied population. These are laid-off workers, people on vacation, sick with coronavirus and other seasonal illnesses, and those who went on strike.
As part of Operation Inferno, cyber partisans hacked into the internal network of Belaruskali, thereby paralyzing the work of the company's office for the next couple of weeks.
Belagroprombank began to withdraw its assets to Uzbekistan through correspondent accounts in foreign currencies. For the bank's clients, this is a clear signal to withdraw all their assets from it before the bank declares bankruptcy.
A fatal emergency occurred at Belorusneft. Two workers were injured, one of them received injuries incompatible with life and died on the spot.
Our sources report that the 1st and 4th units of Belaruskali operate with interruptions in the ventilation. These are mainly problems related to wiring and equipment malfunctions.