Mass Layoffs Take Place All Over Belarus: There Are Many "Yabatski" on the Lists
47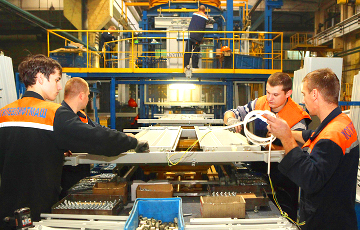 The regime is accelerating the sale of enterprises for free to Russian oligarchs.
Information about new lists of dismissals of "unreliable" workers at Belarusian enterprises is confirmed.
This is reported by subscribers of the Belarus Golovnogo Mozga telegram channel:
"In Pruzhany, the layoffs affected the power grid, a technical school, a hospital, and a music school."
"At the state-owned enterprise, out of 200 people, 40 were included in the lists for dismissal. Including "yabatski." They want to go to Lukashenka and ask him not to fire them."
"There are almost 500 people on the lists of Brestenergo for dismissal."
"The lists for dismissal are drawn from the lists seized from the initiative groups of Babaryka, Tsapkala, Tsikhanouskaya."
"I was summoned according to the list to the leadership. It was brought that there was no "fetch" command, but there will be one maybe in a week or two. They advised me to look for another job in non-governmental institutions."
"National Bank: about 180 people are on the list. It is proposed to resign by agreement of the parties before December 1."
It is also reported about the "purges" at Hrodna University named after Y. Kupala, the Republican Institute of Higher Education, Minskenergo, the State Property Committee, clinics in Minsk, TPP-5, secondary schools in Minsk, Brest State A.S. Pushkin University, Homel Chemical Plant, Minsktrans, Baranavichy Electric Networks, Lukoml State District Power Plant, and others.
Let us remind you that the Belarusian Workers' Association warned that mass layoffs under the guise of "optimization" of the number of employees are part of a plan to prepare for the predatory "privatization," which means the sale of Belarusian enterprises by the regime to Russian oligarchs for next for nothing.