"She Went to Defend the Stolen Voices"
12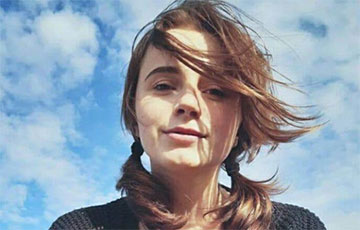 The story of Vitalia Bandarenka, an 18-year-old heroine from Brest.
In June 2020, Vitalia Bandarenka turned 18. Her first elections were held in August. They ended unexpectedly for Vitalia. The girl was wounded with a noise grenade, a criminal case was brought against her. She became the only girl in a mass case for the August 10 protests in Brest. In January, Vitalia fled Belarus. But in February she returned to say goodbye to her beloved, 17-year-old Dzianis Khazei, who was involved in the same case. She was detained.
On April 16, Vitalia Bandarenka testified in court. She faces up to eight years in prison. Dzianis Khazei received 3 years in an educational colony in March. Both were recognized as political prisoners, Belsat reports.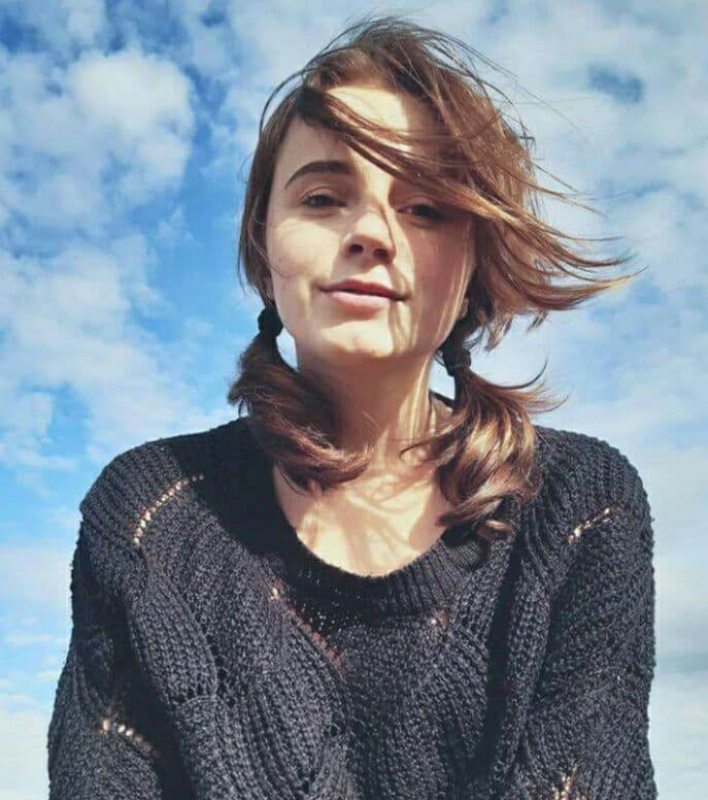 How it was
9-10 August in Brest was one of the most massive protests in the country. Thousands of people took to the central streets of the city to protect the votes stolen during the elections. The security forces detained and beat people en masse. Some tried to protect themselves and their relatives and friends. Now they are being tried for it. Back in August, a criminal case was opened under Part 2 of Art. 293 of the Criminal Code ("Participation in Mass Riots"), now more than 80 people in Brest are involved in it. Most of the accused remain in jail, some since August. The overwhelming majority of those involved in the case are young people.
The left hand was hit by a shell from a noise grenade
Vitalia Bandarenka, the only girl involved in this case, is accused of participating in mass riots and throwing stones and earth at the policemen. Vitalia was supposed to be judged in the top ten, but then she was unattainable for the Belarusian "justice."
During 1.5 months in the Brest SIZO, Vitalia changed her position: from "I do not fully admit my guilt" to "I admit it partially."
On April 16, Vitalia Bandarenka testified in court. The girl said that on August 10 she arrived in the center of Brest at the place of registration but did not have the keys, and the sister who lives there was not home:
"I began to watch what was happening. I went out onto the roadway, militiamen lined up in front of the people, explosions began. Then I took a pile of ground and threw it towards the police. I was sure that it would not reach. It flew over the police, then I threw stones at least three more times, but they did not hit anyone either. The number of policemen increased, they began to push people back. Then I was hit by a shell from a noise grenade, I began to move away from the place of protest. Later I returned to the center, where I was detained in the courtyard."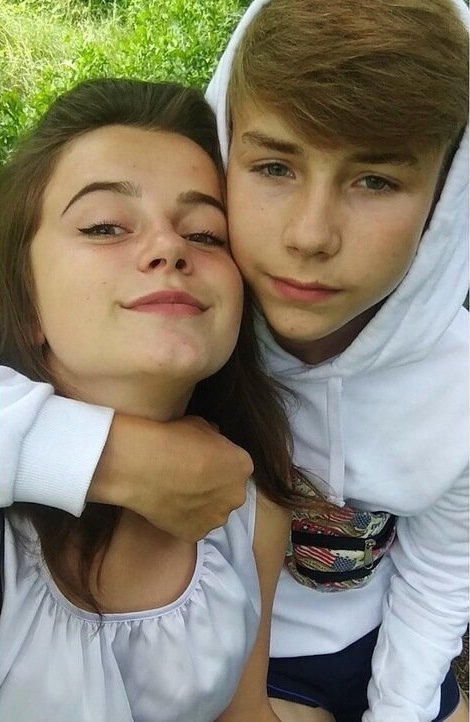 The investigation was interested in Vitalia's relationship with Dzianis Khazei: "If this is your boyfriend, then maybe you acted in a group of persons?" "No, I did everything by myself," Vitalia answered.
Let us remind you that the process is going on in the Leninski District Court of Brest, the case is being considered by Andrei Hrushko.
In the dock, besides Vitalia, there are 12 more people: Dzianis Marusevich, Uladzimir Rubasheuski, Daniil Bandaruk, Mark Salonikau, Simon Kantsevich, Viachaslau Kastsiuchyk, Maksim Zinevich, Mikhail Kalishchuk, Andrei Hryshchuk, Viktar Pantseleeu, two minors - Aliaksandr Viniarski and Eduard Kudyniuk.
"I hope our children will not be in jail"
Maryja, the grandmother of Vitalia Bandarenka, says that the granddaughter is very talented:
"She grew up next to me; her parents separated, then her dad died, and all this time she lived with me. She draws and sings very well, she loved to make puzzles, did dancing, skates well. She studied at Vysokaye as a cook, graduated last year, after which she worked in a cafe in Brest, and has always cooked well since childhood. The cafe was closed due to the pandemic, and it so happened that on August 10, she went out to protest, went to win her vote, which was stolen.
In our youth, when we voted for the first time at the age of 18, flowers were handed over, and then it so happened that we had to go out to defend our voice. We all understand that not only her voice was stolen, but also of millions of people. She is accused of riots, they write in the case materials that she threw a bottle and stones. I saw the video, but I did not see the stone in her hand."
After the elections the woman cannot recover in any way: "I was in shock after the elections, I am still in shock. How could you deceive people like that? I don't understand this at all, I hate liars and thieves. And to deceive me like this! Our whole family did not vote for Lukashenka, we voted for Tsikhanouskaya."
Since January, Maryja saw her granddaughter only at the trial: "Vitalia arrived at the end of February, and we did not know this, we did not have time to talk to her. But she managed to meet with Dzianis. In January, she abruptly left, said that she would not sit in jail. But it so happened that she returned and was detained. Maybe she was hoping that she would be able to take the boyfriend with her... It's hard for me to say, we didn't have time to talk. As she left in January, we have had no connection since then. When Vitalia was detained, her mother went to see her daughter, but then she was not allowed to do so, and only during the trial did we see her. The lawyer could not get to her for a long time."
Maryja was at several court sessions. The woman is outraged by what is happening there:
"At the trial, I heard the testimony of people allegedly injured. We did not see them, they were in another room with changed voices. And each of them has contradictions, information during the investigation and the trial diverges. At the same time, they were not sure of anything, and it also surprised me how the same person could give different testimonies. I was at another court session, and the victims already say that they have no complaints against the accused. The only person complained that his shoulder strap came off."
Vitalia's grandmother says that the whole family is on the girl's side, and hopes that the granddaughter and other defendants of this case will not serve time since they did nothing to end up in prison:
"I see how practically children are being judged; I look at my granddaughter - and she shows with all her looks: grandmother, go away. And I see her eyes filled with tears. She feels the pain she brought us, but we do not blame her, we are for her. She went to defend justice, and I believe that everything will work out. I am sure that children should not be in prison, this is clearly not a crime, they did not kill anyone. I want there to be a fair trial so that the judges do not jump on orders from above but evaluate the facts. There, it's not even enough for "chemistry" and house arrest, it is a fine at most. And they face years in prison."