Former KGB Lieutenant Colonel Valery Kostka: The Regime Has No Strategy, Not Even Tactics
22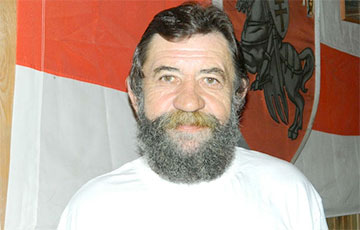 Time is working against them.
The retired KGB lieutenant colonel Valery Kostka commented for the website belprauda.com on Lukashenka's statement about the preparation of an attempt on his life by the FBI, CIA, Kastusiou, Ziankovich, and Fiaduta.
- I think, this is a game against the inner circle, perhaps even against Lukashenka, in order to keep him in the orbit of fake information for him to pass decrees and laws that are beneficial for his inner circle. After all, a law has been passed that allows law enforcement and intelligence officers to open fire to kill at their own discretion. Not only Lukashenka is responsible for the situation in the country, but his closest circle is also equally responsible for what is happening. Firstly, it encourages the adoption of such decisions, and secondly, they carry out illegal decrees and orders.
Everyone understands that Lukashenka is a leaving figure, he is leaving. Therefore, a swamp is created around him, which seems to maintain the status quo but can dry out at any moment. Obviously, the regime has no strategy, not even tactics: the whole system works for banal survival - to stand for a day and hold out for a night. But time is working against the political system.
The secret services taught us: we need to analyze yesterday and today and build a vector for tomorrow. We build a vector: the economy is rolling down, the protest has not blown anywhere - it has simply stopped pouring into the streets, but it does not decrease, but only grows; relations with the outside world are cornered. Which locomotive will pull out the situation? There is neither a locomotive nor even a stale horse that could pull out the Belarusian situation.
How stable is the Russian vector? Putin has plenty of his own problems, all the talk about his bunker existence is also not without reason, and the saber rattling on the border with Ukraine is also no coincidence. "There is no money, but you hold on," as Medvedev said.
There are no prospects, strategy, and tactics, there is only the desire of the cornered to survive. The situation is very fragile, it will still be resolved not in favor of the dictatorship, not in favor of blood and violence, but in favor of democracy and democratic elections. And only then will we begin to develop.