Gold And Foreign Currency Reserves Of Belarus Fell Below "Psychological" Line
8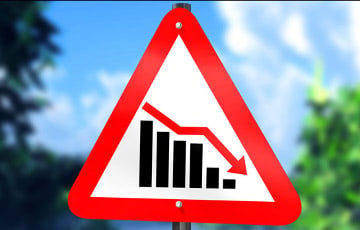 The reduction of gold and foreign currency reserves has been going on for the third month in a row.
According to preliminary data, as of April 1, 2021, the international reserve assets of Belarus dropped below the "psychological" line of $7 billion and amounted to $6.940 billion (in equivalent), having decreased by $174.5 million (by 2.5%) in March after a decrease by $88.9 million in February.
Since the beginning of the year, the foreign exchange reserves have decreased by 7.3%, tut.by informs.
The decrease in the level of international reserve assets in March mainly relates to the scheduled repayment of the government's foreign and domestic obligations in foreign currency in the amount of about $310 million, as well as the decrease in the cost of monetary gold, the National Bank explained.
The inflow of foreign currency to the budget, including from the sale of foreign currency-denominated bonds, as well as purchase of foreign currency by the National Bank at the auction of the Belarusian Currency and Stock Exchange contributed to maintaining the level of foreign reserves in March.
According to the Main directions of monetary and credit policy for 2021, the volume of international reserve assets should reach at least $6 billion as of January 1, 2022. This reduction is planned considering the necessity for the state to pay $3.3 billion of the foreign currency debt in the current year.
In 2020, the gold and foreign exchange reserves lost $1.9 billion.