German Lawyer: Germany Will Try Lukashenka Like Perpetrators Of Assad Regime
51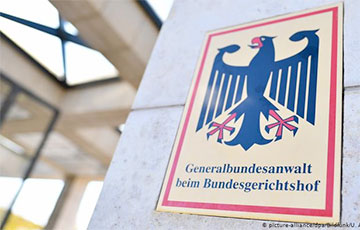 Similar cases may be initiated against members of the Belarusian riot police and police. 
In Belarus, protests have been continuing for eight months already. So far, not a single member of the security forces has been prosecuted for violence against civilians. In this regard, Belarusians in Germany submitted an application to the Federal Prosecutor's Office in Karlsruhe. Charter97.org spoke to the lawyers working with it to find out what stage the process is at and what we can expect.
When submitting the application, the lawyers referred to the universal jurisdiction. It allows the states or international organizations to prosecute the accused, regardless of where the alleged crime was committed. Attorney Benedikt Lux told the editorial that "universal jurisdiction was adopted by Germany and several other European countries in the early 2000s to prosecute people for crimes committed outside, say, Germany."
"Investigations in such cases can start when they involve human rights and there is very little chance for the persecution of the accused," said lawyer Mark Lupschitz.
Lawyer Roland Krause said that "Germany has a legal system for prosecuting people who have committed crimes against humanity". Moreover, he said that the chance of initiating such a case is high.
All three lawyers told the site about Germany's experience in prosecuting Syrian militants. Most recently, a Syrian, Eyad A., was prosecuted in Koblenz. An ex-Assad intelligence officer had taken demonstrators to prisons in 2011, knowing that they would face torture there. Eyad A. was sentenced to four and a half years in prison for aiding and abetting, and universal jurisdiction was used.
The case of the former Assad intelligence officer is unique because Germany has thus recognized the crimes against humanity committed by the Syrian government. Roland Krause notes that similar cases could be filed against Lukashenka, members of the Belarusian riot police and police.
Benedict Lux says the case against Lukashenka's regime is currently under consideration by the Federal Prosecutor's Office. The consideration may take time, and the prosecutor's office may ask additional questions to make a decision.
It is worth noting that the German legal system has high guarantees of victims' rights, including the victim's right to participate in criminal proceedings as an auxiliary prosecutor. Thus, victims receive greater support from the state and a high level of protection. For example, Yazidi victims from Iraq participate in trials in Munich and Frankfurt prosecuting ISIS members for genocide or membership in a terrorist organization using the same principle of universal jurisdiction.
"More people may join the complaint against the Lukashenka regime who want their interests to be represented and their incidents to be dealt with," said Mark Lupschitz.
Roland Krause advises Belarusians who experienced torture to contact lawyers for help: "If you are in Berlin or Vilnius or Riga, you should contact us or other lawyers for help. Then, we can represent your interests in court. People should share their stories. The more people from Belarus tell their story, the better the value of the testimony and the more convincing it will be for the court".