Sanction-Related Losses of the Regime: Every Billion Counts
13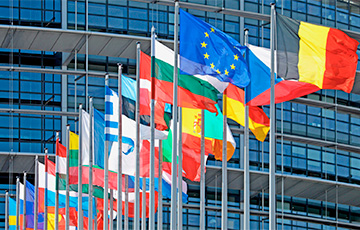 The rates will rise.
Belarus is on the verge of a new package of large-scale sanctions on the part of the EU and the USA. So far, it is difficult to assess them. However, some of the restrictions after the forced diversion of the Ryanair aircraft have already come into effect. One of the most profitable sectors of the economy - transport - will be in for a wild ride.
How much money did transportation bring the country a couple of years ago, and what does the regime risk losing? Dmitry Babitsky, an expert of the CASE Belarus Center for Social and Economic Research, told Zautra tvae krainy about it.
- Belarus faces such large-scale sectoral sanctions for the first time. All previous restrictions were individual and point-by-point: against individuals or organizations. Now we talk about the pressure on an entire industry," said Dmitry Babitsky. - We already know air travel has suffered. Other types of transportation will undoubtedly be hit, given the statements of Western politicians.
- How great is the role of transportation in the Belarusian economy?
- Belarus has a stable surplus in trade in services and a negative in trade in goods. Transport services are in high demand in foreign markets. They account for about 40% of all exported services (exported services in 2020 totalled $8.785 billion, including $3.682 million for transportation and $2.232 million for computer services).
Belarusian carriers of goods by road make up 40% or $1,392 million out of these $3.6 million in exported transport services. Freight rail transport comes next ($842 million) and pipeline ($548 million). Even the air transport sector, which almost halved during the pandemic, raised $298 million last year against $490 million in 2019 (by the way, these figures are much higher if we consider all transportation services, including orders of Belarusian manufacturers for export).
- The restrictions already apply to air transport. What can we say about losses?
- Our country had several revenue channels in air transportation until recently. All of them are already losing significant amounts of money.
First of all, there are fees for flights over the territory of Belarus and the number of dues collected by airports. The revenues from the transit of aircraft until recently amounted to $50-60 million a year. If the EU countries introduce a ban not only on the flights of their aircraft over the territory of Belarus but generally refuse to let anyone who flies over the territory of our country into their airspace, these revenues will be more than halved (only fees for flights to/from Belarus by Russian companies, as well as some other countries, will remain).
Secondly, there are transit fees. A month ago, the National Airport served as a hub, actively serving transit flows of Ukraine-Russia and Georgia-Russia passengers. The number of transit passengers could be up to 5 million people a year. If the fee per person was 10-20 dollars, one can imagine what the final amount was.
Thirdly, there is the income of the air carrier itself. In our country, it is the monopolist Belavia. Once the Western destinations were closed, we could not count on the recovery of the pre-corona level of transportation. The company's outlooks are not bright. If this "light" version of restrictions will remain in force for a year, if not death, it will be a coma for Belavia.
- A new package of sanctions may affect both transit and export of goods from Belarus. How will it affect transportation?
- First of all, one should understand that it's a thankless job to predict the nature of political decisions," says Dmitry Babitsky. - Most likely, the sanctions will affect road transportation least of all. The trucks will still be driving through our country.
The situation with pipeline transport is much more complex. It exports gas, oil and oil products. It is expected they will fall under sanctions. Our transit losses may amount to $1.5bn. Moreover, we used these pipelines to export oil and oil products produced in Belarus. Now, this industry will halt.
The Belarusian Railway is the next one to suffer. More than 60% of BR cargo turnover falls on transit and export of goods produced by domestic enterprises. The turnover of these kinds of transportations exceeds 1 billion annually. If the sanctions affect the transit of oil products or the export of potash fertilizers, the Belarusian Railways will inevitably incur losses.
By the way, the situation with air transportation may have legs. So far, Chinese, Malaysian, and Vietnamese companies can fly to us or transit through our country. However, the EU may refuse to accept any aircraft flying through the Belarusian airspace. Things will get even worse. Lithuania may refuse to let in its space such flights as Minsk-Kaliningrad.
- Under the worst-case scenario, losses of the industry may reach $1-2 billion, the expert believes.
- But the consequences - whatever they may be - will affect more than just the transport sector, won't they?
- Absolutely. Events will follow one another.
- For example, the BR is a huge corporation, employing up to 100,000 people. Serious perturbations may result in social upheaval. Many domestic transportations, especially by electric trains, domestic cargo transportations, have always been unprofitable and were sponsored at the expense of money received from transit. Losses from transit will create pressure on these services and so on," says Dmitry Babitsky.