Lithuania Prepares Tough Measures Regarding Illegal Migration From Belarus
9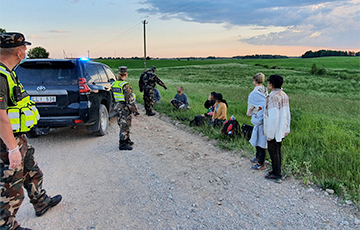 A "wall" may appear on the border between the two countries.
Lithuania is considering the possibility of building a fence along almost the entire Lithuanian-Belarusian border.
Such an option is considered due to the growth of illegal migration, said Interior Minister Agnė Bilotaitė. Her words were quoted by DELFI.
According to the Lithuanian Interior Ministry, a feasibility study is underway regarding this issue. Such a fence may cost about €15 million.
"In addition, the fence must be supplemented with elements of the wall video surveillance - cameras, sensors, etc. The cost of a kilometer of such a border control system is about 130 thousand euros," she added.
We remind that since the beginning of 2021, the Lithuanian border guards have already detained 387 foreigners trying to arrive from Belarus illegally. This figure is almost five times higher than during the whole of last year. These data are contained in a recent report of the State Border Guard Service of Lithuania of June 14.