During Debates the European Parliament Suggested to Disconnect Lukashenka's Regime from SWIFT
19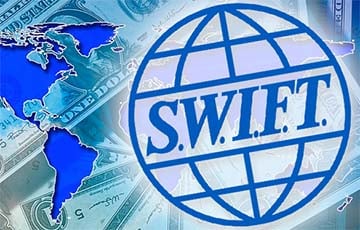 Most MEPs support tough economic sanctions against the Belarusian authorities.
European Parliament held a debate on "systematic repression" in Belarus and the forced landing of Ryanair aircraft in Minsk, reports Deutsche Welle.
At all previous debates in the European Parliament held after the presidential election in Belarus on August 9, 2020, most MEPs supported tough action against the regime of Aliaksandr Lukashenka. However, the EU chose a softer approach each time. Given the words of the head of European diplomacy, this approach has become the artefact of the past after the Ryanair case.
However, everything depends on the specific content of the sanctions. Lithuanian MEP Andrius Kubilius of the European People's Party (EPP) said that the EU is going to add seven people and one organization to the sanctions list. "It's not enough," he said.
Many MEPs called tough economic sanctions the only effective measure against Lukashenka. German MEP Viola von Cramon of the Green Party called for restrictions against manufacturers of fertilizers, namely Belaruskali, the oil refining industry, particularly Naftan, as well as to cut off Belarus from the SWIFT bank transfer system. "Only tough sanctions can prevent Lukashenka from supporting his state security apparatus and bouncer squads," believes von Kramon.
At the debate, one specific proposal that was not part of the EU's official position was voiced. " The EU should initiate and conduct a summit on the future of democratic Belarus. It should also provide support to the Belarusian civil society," noted the Lithuanian MEP Petras Auštrevičius, presenting the position of the liberal faction Renew Europe. Social Democrat Tonino Picula from Croatia also supported him. Borrell agreed to reflect on the idea.