Gang That Transported Migrants From Belarus To Germany Detained In Poland
7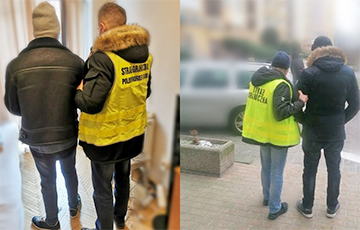 The "business" was bringing millions of euros.
16 people have been detained in Poland on charges of organizing illegal migration from Belarus to the European Union, the Polish Border Agency reports.
The criminal group operated from September 2021 to January 2022. The gang was led by two men. They recruited guides and couriers from the residents of border regions via messengers. After the group of migrants had illegally crossed the Belarusian-Polish border, they were met and transported to Germany.
The "cashier" of the gang allocated a total of EUR 8.7 million for the criminal activity. Of this, 4.3 million went to couriers to pay for the transportation of migrants to Germany.
During the search 475 thousand euros, $30 thousand and 1,800 zlotys were seized from the defendants.
The situation at the Belarusian-Polish border escalated on November 8. Then a video appeared in the network, showing a large convoy of migrants entering the neutral territory near the checkpoint "Bruzhi" on the Belarusian-Polish border. According to the State Border Committee, their number exceeded two thousand people.
Within 300 metres of the border crossing, the migrants turned to the forest and set up a camp there. They spent a week in the woods on the Belarusian-Polish border, and on November 15 they left the spontaneous camp and gathered at the Bruzhi border crossing point. According to various estimates about 3.5 thousand people were there.
On November 16, migrants tried to break through the Belarusian-Polish border. They threw stones at Polish law enforcers.
Later the Belarusian authorities accommodated the migrants in a logistics centre near the Bruzhi border crossing.