Yury Chyzh Charged Under Unexpected Article
30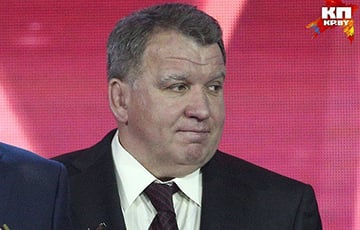 He faces three to ten years in prison.
As Nasha Niva learned from its own sources, the former oligarch Yury Chyzh was charged under Part 4 of Article 209 of the Criminal Code (fraud committed by an organized group of persons or on an especially large scale). Punishment - imprisonment for a term of three to ten years with a fine.
Yury Chyzh was detained on the evening of March 15, 2021 after returning from Moscow. And now, for almost 10 months, he has been in a pre-trial detention center.
Simultaneously, the CEOs of several companies that remained with the businessman after the defeat of his empire were detained.
At that time, the law-enforcement authorities had claims against the top management of Kvartsmelprom, an enterprise in the Malaryta district that provided chalk to the Biaroza building materials plant (also owned by Chyzh).
One of the leaders of Danprod, a pig-breeding enterprise in the Valozhyn district, was also allegedly detained.
Finally, they came to Neftekhimtrading, one of Chyzh's last businesses, which continued to work successfully. A network of 11 gas stations, three of which are located in Minsk, had their license to sell fuel revoked the day before.
Chyzh was already taken into custody in 2016 on suspicion of tax evasion on an especially large scale.
Then the case did not reach the court, since Chyzh pleaded guilty, and compensated for the damage. But, as you know, as of 2021, he allegedly remained indebted to both the state and business partners, who collected debts from Chyzh through the courts.
"Chyzh allegedly did not pay for obligations, although some of his still "alive" businesses brought money," our source noted.
During Chyzh's time in the pre-trial detention center, pressure continued on his former empire: on September 1, 2021, changes were made to Lukashenka's long-standing decree on preferences for Triple, which must now return the benefits, received 13 years ago, to the budget.
Representatives of the business community explained Chyzh's new disfavor by the fact that, according to the authorities, in his best commercial years he withdrew a significant amount of money - about a billion dollars -from Belarus, and hid abroad. But part of the business community doubts that Chyzh can have that kind of money, because despite the fact that at one time he disposed of billions, a significant part of this was in the form of assets that are now managed by other businessmen.
Just the other day, it became known that Chyzh strangely offset old debts with his former manager Mikalai Chukisau, who received the right to collect debt from Chyzh from Uladzimir Yapryntsau.