In Minsk Polyclinics, Sick And Dismissed Doctors Replaced By Students
13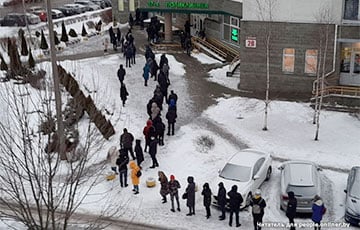 The policy of the authorities can lead to the collapse of the healthcare system.
In Minsk polyclinics, sick and dismissed doctors are being replaced by students of the medical university. This was announced on Monday at a briefing on the epidemiological situation in the country by representatives of the Ministry of Health, the website euroradio.fm reports.
To date, more than 700 students are working there "as volunteers". They plan to involve them in work even after the end of the holidays.
To compensate for the lack of doctors, all educational programs and advanced training courses have been discontinued. "There should be no panic among the population," officials say. "Help is being provided. And not only to patients with coronavirus infection, but also in other areas."
As of the morning of January 31, there were huge queues at polyclinics in Minsk and other cities of the country.