AFU Taking Crimea Into Operational Encirclement
1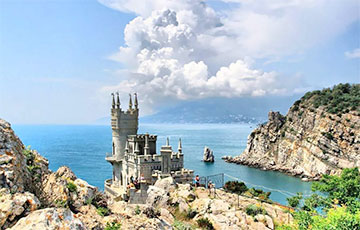 The "ring" may close already this year.
Military analyst Oleksiy Hetman believes that the experts of the American Institute for War Research ISW have never been wrong in their predictions on the war in Ukraine
He said this on the air of the Espreso TV channel.
"ISW analysts are now predicting that when the ground freezes, the advance of the AFU will continue not only in the eastern direction, not only on the right bank of the Dnieper River, but most likely on the left bank as well. Most likely, the Ukrainian Armed Forces will be able to reach not only Melitopol but also Mariupol," Hetman said.
The military analyst added that there is also a lot of talk about Crimea.
"It is possible that as early as this year the Ukrainian Armed Forces will take the territory of Crimea into an operational encirclement. That is, we will cut off supply routes for weapons, fuel and lubricants, and then it will be easier to liberate Crimea. Let's hope that ISW forecasts will come true," Hetman stressed.